Ford EV Headquarters

Bergey's Ford of Lansdale
If you're interested in driving a vehicle that's environmentally friendly and comes with long-lasting benefits, stop by Bergey's Ford of Lansdale to see our new Ford electric vehicles for sale. Across the industry, automotive brands are shifting toward engineering more hybrid and electric vehicle options for consumers, making now a great time to get ahead of the curve and invest in an electric Ford model. Whether you have your eye on a new Ford F-150 Lightning or Mustang Mach-E, you can be confident that the sales experts at our Ford dealer near Harleysville, PA, will go over all your choices and tell you all about the Pennsylvania electric car tax credits you could be eligible for!
Learn About
Federal and State Incentives
You may qualify for as much as $7,500 in federal tax incentives for purchasing an all-electric Ford vehicle in 2020. The federal tax credit is a potential future tax savings. The amount of your tax savings will depend on your individual tax circumstances. Many states also offer additional rebates and incentives for electric vehicle customers — up to $2,500 in certain cases.For additional information, go to https://www.afdc.energy.gov/laws/409
Estimated 35% lower Costs vs. Similar Vehicles
Electric vehicles have fewer moving parts, which could potentially lower scheduled maintenance costs.
Other Available Utility Savings and Incentives
You could be eligible for additional savings. Local utility companies may offer additional rebates or lower charging rates for electric vehicle owners. Check with your local utility provider for complete details.
$893 of Potential Annual Savings on Fuel
Potentially save more than time at the gas station. A customer choosing an electric vehicle with a battery electric efficiency of 32.9 kWh could save an estimated $893 in annual fuel costs compared with a gas-powered vehicle with an EPA-estimated rating of 20 mpg combined.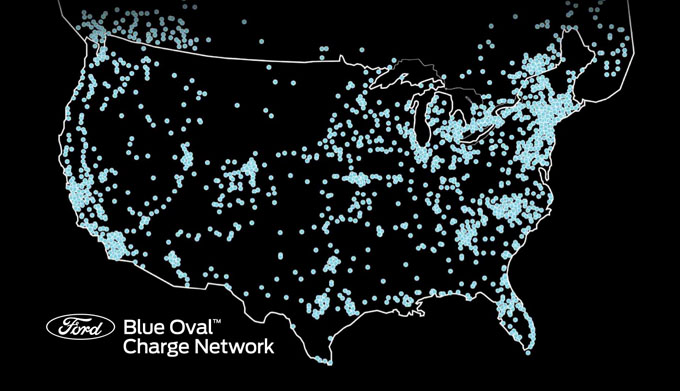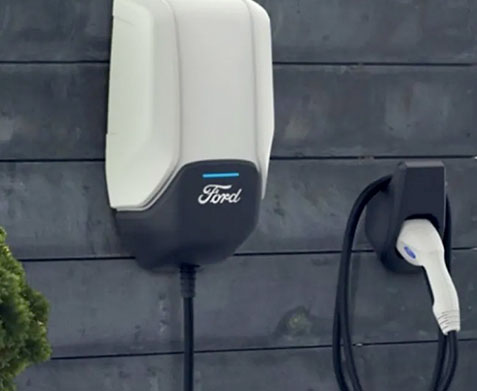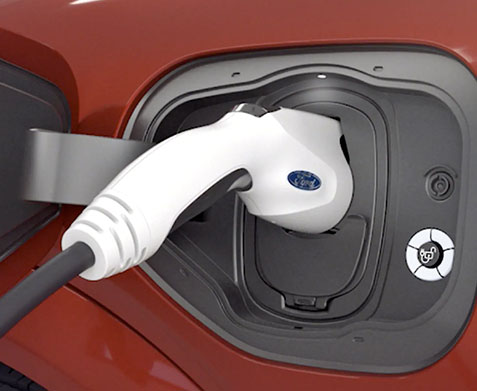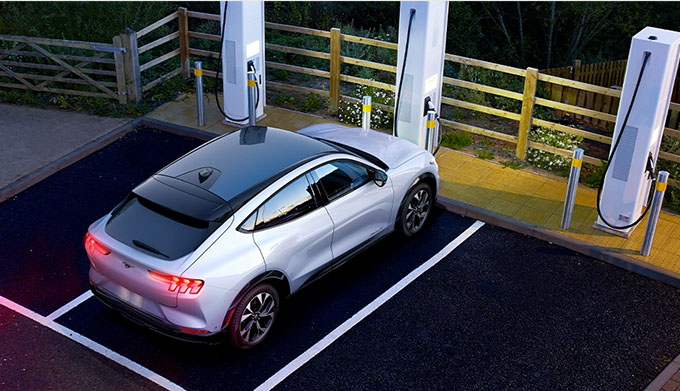 2022 Ford Mustang Mach-E for Sale in PA
Come chat with the Bergey's Ford of Lansdale team to discover a new Ford electric SUV unlike anything else on the market: the 2022 Mustang Mach-E. Whether you're a longtime Pennsylvania Ford driver or new to the brand, the electric Mustang Mach-E will take your breath away. The 2022 Mustang Mach-E battery is optimized for performance and efficiency, while the Ford Mustang Mach-E top speed capabilities will help you zoom ahead of the pack. Find a Mustang Mach-E price that suits you comfortably at our Lansdale Ford dealer.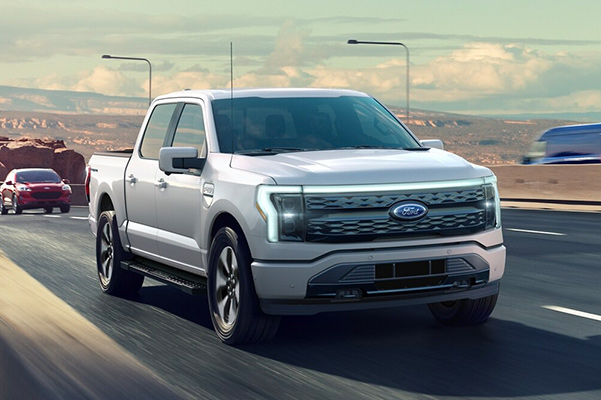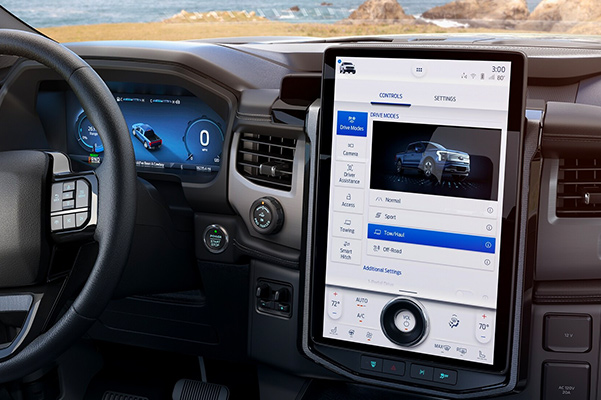 2022 Ford F-150 Lightning near Me
Ever since the F-150 Lightning reveal, customers have been asking us how they can buy a 2022 Ford F-150 Lightning in PA. Enjoy an emissions-free driving experience with this 100% electric Ford truck and go the extra mile knowing the F-150 Lightning range can extend to up to 300 miles. Worried that this new EV lacks the F-150 reliability and strength you're accustomed to? Metro Philadelphia Ford truck enthusiasts will be pleased to know that this new model boasts a durable design and 2022 F-150 Lightning tow rating that can get up to 10,000 pounds.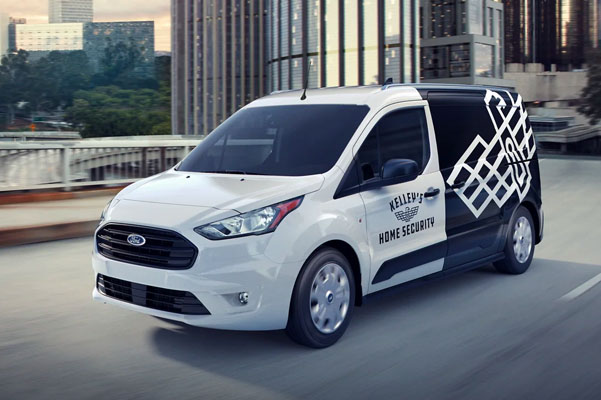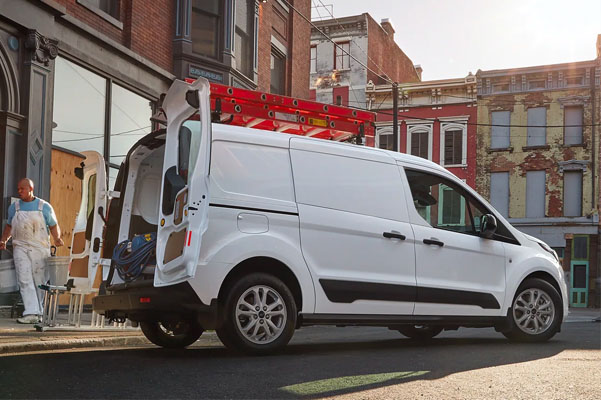 2022 Ford E-Transit Financing near Harleysville, PA
No matter if you're starting your own company or part of a larger organization, the 2022 Ford E-Transit van is an ideal commercial vehicle for all businesses. If you're interested in seeing how the spacious E-Transit dimensions can lend well for your on-the-job requirements, schedule a Ford E-Transit test-drive at our location. We'll go over the new E-Transit specs and help you pick out an E-Transit Cargo Van or Chassis Cab that matches your needs.